YOUR SECURITY IS
OUR PRIORITY
FIRM
VIP INTERNATIONAL was established with your safety in mind. The key and most important aim of our company is to keep watch, stay on guard, prevent any potential threats and provide you with a sense of security.

Our company is a modern organization with competent staff, who has an extensive experience in professional bodyguarding.  The reach of our services covers the whole Europe, depending on the needs of our customers.

Biuro Bezpiecznego Biznesu VIP International is a licensed company operating under authorization of the Ministry of Internal Affairs, concession no L-0135/09.

VIP INTERNATIONAL was founded by Marcin Redosz, who has been working in professional bodyguarding for 15 years.
SERVICES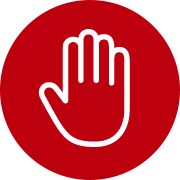 VIP bodyguarding
The main task of VIP bodyguarding is to ensure your safety against loss of your life, health and privacy. We offer round the clock personal protection or according to the needs of our customers.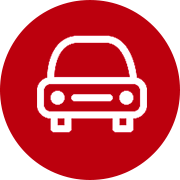 Transport
We provide luxury Mercedes limousine passenger transport as well as transport of valuable items escorted by protection agents.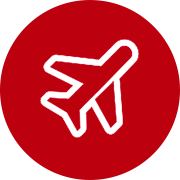 Service at the airport
We offer our customers organization of individual service with departures and arrivals using the VIP lounge. VIP lounge at the airports came into being for passengers who appreciate discretion, time saving and comfort while traveling.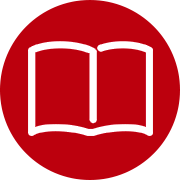 Personal interpreter
On request of our customers, we provide personal interpreter in English or in the native language of our customer who may accompany him while traveling and business meetings.
VIP BODYGUARDS
The main task of VIP bodyguarding is to ensure your safety against loss of life, health and privacy.

We employ specially trained workers with years of experience and skills gained over the years in professional bodyguarding and ranks of special units .

Employees of VIP INTERNATIONAL are people with high personal culture, manual fitness and the ability to behave in every situation. The knowledge and experience of our staff provides our customers with comfort, security and secrecy together with the respect for their privacy.  

Each project is approached individually. We always begin our cooperation with customers from a detailed analysis of the needs and requirements of each client. After the analysis of potential threats and gathering the necessary information on the specific situation related to the sense of insecurity, we prepare security plan for the protected person.

Close cooperation with VIP gives the ability to anticipate and counteract threats in order to sucesfully eliminate the fear and anxiety associated with the situation.                                                                                   

VIP protection officers are armed with a less-lethal weapons and firearms. All activities related to the protection of people and property are carried out according to the existing Act of 22 August 1997 about the protection of persons and property, and on the basis of the Act of 24 May 2013 about less-lethal weapon and firearms.
TRANSPORT
We transport our clients in luxury Mercedes cars in cooperation with
Mercedes Benz Witman
.
The drivers of our company are experienced, specially trained people in the field of professional bodyguarding as well as evasive driving techniques. Before the protection is started we familiarize ourselves with the route of travel to be able to anticipate and eliminate any difficulties that may occur during the transport of the client.
We guarantee comfort and safety during the VIP' transport and full discretion.
Our company also provides the possibility of valuable goods transportation escorted by protection officers.
We provide safe and always timely transportation of valuable items throughout the whole EUROPE.
  VIP INTERNATIONAL provides maximum security and privacy.
CONTACT
Biuro Bezpiecznego Biznesu
VIP INTERNATIONAL
Centrum Handlowe MANHATTAN
3th floor, room no: 305
80-244 Gdańsk Wrzeszcz, Grunwaldzka 82/305 Street,
Phone:
+48 668 124 304
 Marcin,
in English
+48 574 035 438
e-mail:
This email address is being protected from spambots. You need JavaScript enabled to view it.
www.3bvip.com